Fast and Reliable 
Website Uptime Monitoring
Get 10 multi-region 30-second checks for free.
No credit card required.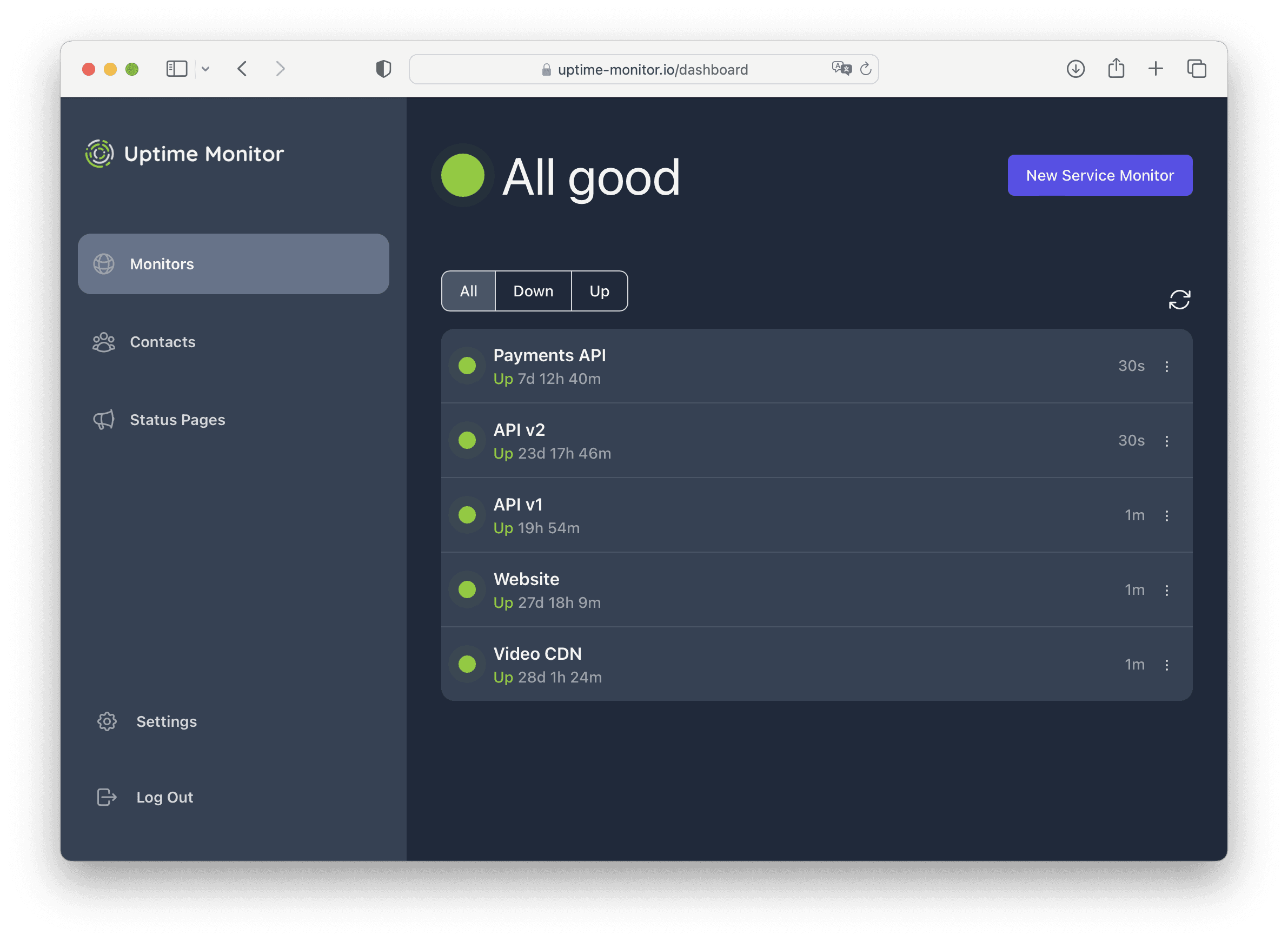 What Uptime Monitor can do?
Uptime Monitor is a powerful tool for ensuring the availability of your websites and servers. With our service, you can easily keep track of your online assets and receive alerts when there are any issues or disruptions.
Versatile Notification Channels
Receive timely alerts through your preferred channels when your websites or servers encounter issues. We support SMS, email, Slack, Discord, webhook notification methods, and notifications through our iOS app.
Informative Status Pages
Display the live status of your websites and servers to your users through our easy-to-set-up status pages. Support for custom domain names with HTTPS encryption is included.
Multi-Region Monitoring
Experience rapid issue detection with our premium plans offering 10-second checks from multiple global locations. Get notified quickly when your server experiences downtime.
SSL Certificate Expiration Alerts
Never miss an SSL certificate renewal with our timely alerts. We notify you 30, 14, 7, and 1 day(s) before your certificate expiration.
Customizable Fail Thresholds
Define the number of region failures that trigger an alert with our multi-region monitoring feature. Enhance your downtime detection accuracy and minimize false alarms.
Advanced HTTP(S) Monitoring
Configure custom HTTP headers or payloads for monitoring requests, and check response headers and payloads for thorough website monitoring.
Status Pages
Let your customers see your website's status or keep it displayed for your team in the office.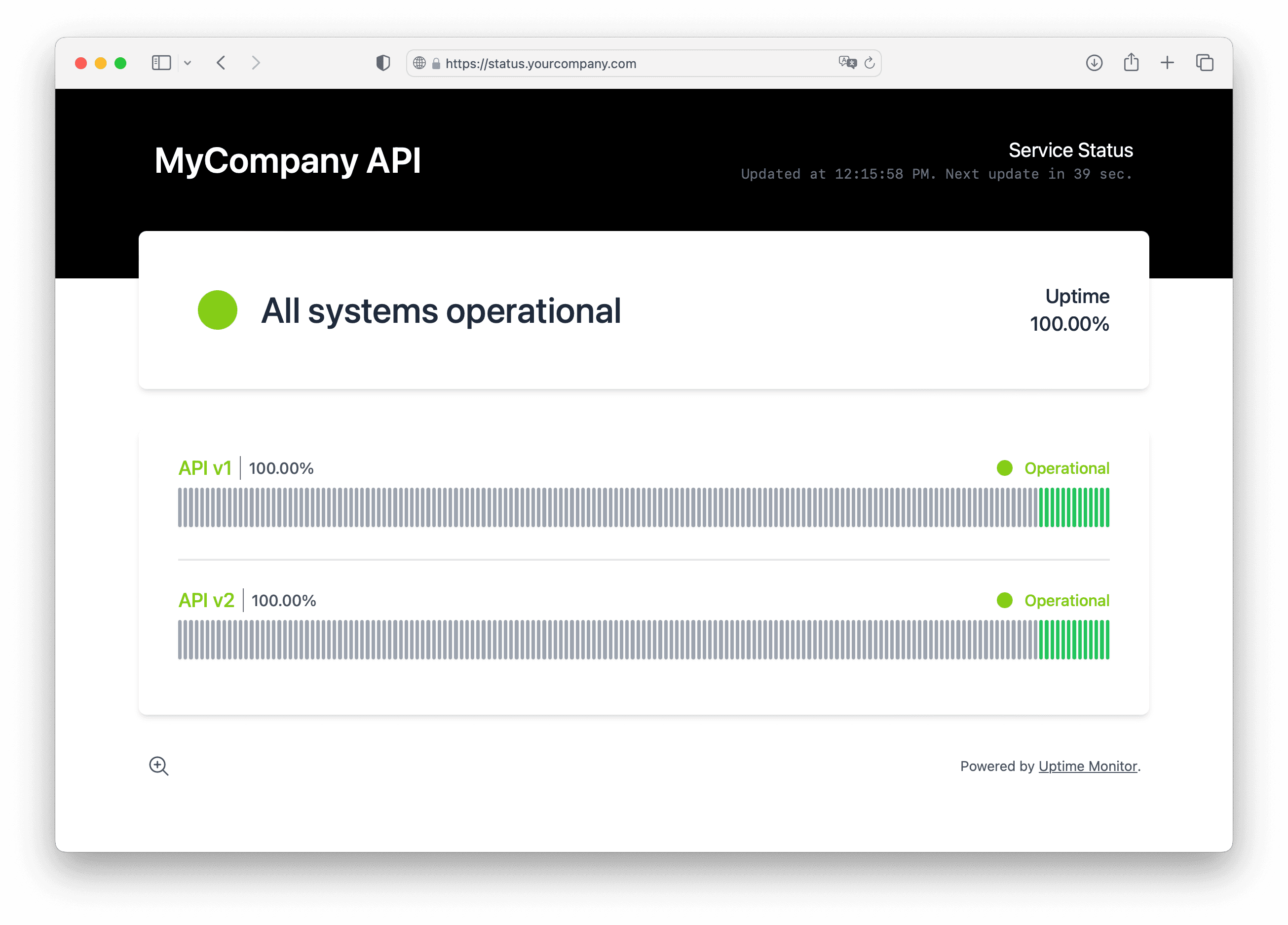 Pricing
Experience the speed you deserve with Uptime Monitor. We are proud to offer the industry's fastest 10-second checks even on our smallest plans.
Free
$0/month
The perfect plan if you're just getting started.
10 monitors (up to 3 locations each)
30-second checks
HTTPS, TCP, ping checks support
10 free daily alert emails
Basic status pages
90 days data retention
Fastest monitoring on the market
Get started today
Pro
$4.95/month
Maximum precision. Full control.
10 monitors (up to 3 locations each)
10-second checks
Advanced HTTP(S) monitoring
10 free daily alert emails
Status pages on a custom domain
Optional password protection for status pages
No data retention limits
Get started today